What this thread is:
This thread is for retail games that run natively on Linux. When I find them, I will post them in this thread. I know I won't be able to update the OP, but I will try and keep this thread fresh.
What this thread is not:
This thread is not for posting links to pirated downloads. These are retail games.
If anyone else knows some good games that run natively, please don't hesitate to post tem. I do ask that you keep the same format as I have below.
.


Candy Cruncher
Quick Overview
Check out the fast and furious game play in Candy Cruncher, Pyrogon`s first game to be published by LGP! Don`t be deceived by its simplicity - only a master Cruncher can eat candy while avoiding the Dreaded Black Jellybeans!
http://www.pyrogon.com/games/candycruncher/cc_linux.php

Creature Internet Edition
Quick Overview
Creatures Internet Edition allows you to control the evolution of a species. The Norns are rather cute-looking creatures trapped aboard an interstellar spaceship, and they are in need of guidance to help them survive the trip.
http://www.linuxgamepublishing.com/info.php?id=7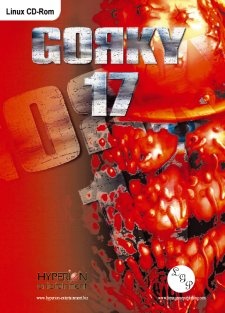 Gorky 17
Quick Overview
Gorky 17 is a horror conspiracy game mixing elements of strategy and RPG gameplay. You the player command a small group of NATO soldiers who must reveal the mystery behind the sudden appearance of hybrid creatures in a small Polish city named Lubin. The city is being terrorized, the area is surrounded by NATO troops and media from all over the world, and the first group sent into the city disappears without a trace. The main hero of the story is the 40-year old soldier Cole Sullivan, a commando team member with extensive scientific knowledge. His team`s task: to explain the hybrids` presence and to find the missing members of Group One. But that, of course, is just the beginning...
http://www.linuxgamepublishing.com/info.php?id=gorky17

Hyperspace Delivery Boy
Quick Overview
You are Guy Carrington, fresh on the job as a courier for the Hyperspace Delivery Service. Your job: get mail and packages to those that need them, no matter where in space they are! You may face insane robots, dangerous environments, or even the dreaded Sleeping Behemoths on your quest to deliver the universe`s most important parcels! Explore bizarre worlds and defend yourself against alien creatures as you solve the devious puzzles of... Hyperspace Delivery Boy!
http://www.linuxgamepublishing.com/info.php?id=hdb